Besides an aspiring five-boxer, I'm also a graphic designer and webdeveloper. I threw together this blog when I first decided I would try Boxing, and now that I'm established, I decided to take a harder look at my blog, and where I want it to go.
I started by designing a proper logo for the group: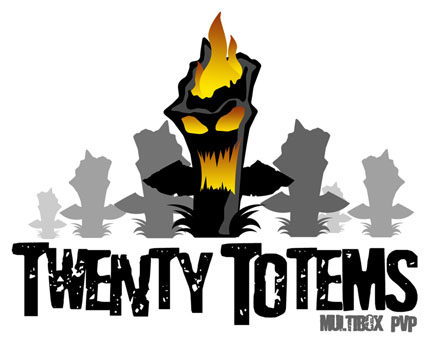 I'm currently working on a new theme for my blog that will match this new look, along with a eePanels skin for WoW, so I can sport my new logo and custom interface in my multibox movies.
The totem you see in the logo is a
Totem of Wrath
. At the suggestion of a buddy, I'm going to also design 3 friends for him (water air and earth) and use them throughout my interface for the site.
Let me know what you think! (I'm talking to Jon, because he's the only one reading this.) :)
Boom