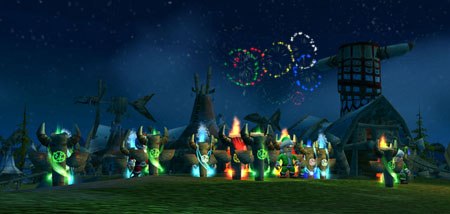 Well, the break is over. Back to work. :)
Ok, this isn't exactly work. But I do have alot of grinding to do. This week we'll be covering a few different things, and along with that, will come a new format for Twenty Totems: The Blog.
Starting this week, I'll have a new post every morning. Instead of trying to fit a post into my normally busy workday, I'll be building a weeks worth every weekend, and post them daily throughout the week. This also means I can give you a sneak-peek each Monday, into what we'll be talking about that week.
Here's what you have to look forward to. We follow Boom deep into Maradon, and fall in love with a Princess... We own WSG, then it owns us... I pause, look around the room and wonder if this hobby is actually an illness... and in our Friday "How to Multibox", we'll be looking into basic Formations.
Woot! Amirite?
So come back every morning for more Shaman/Multiboxing/Egotastic/Spectacular!